Don't judge me! Because I know this video is horrible! I was trying to be funny and awkward but it didn't work! The reason behind me recording this video was to have content for my past company's Kickstarter campaign.
Since the company I was working for had a new idea to launch a second company that provided live trivia to local bars at monthly rate, I was the first quote on quote "MC" for the brand. Every week we wrote new questions, thought of a new theme, and shot a video. It wasn't an elaborate production (as you can see) but we did it to show how fun our trivia could be.
After the Kickstarter campaign was over and we didn't successfully reach our goal. The CEO said let's re-brand. The quirky theme and brown/yellow logo wasn't working for our potential clientele of "trivia buffs," so we re-branded!
New Brand – Look and Feel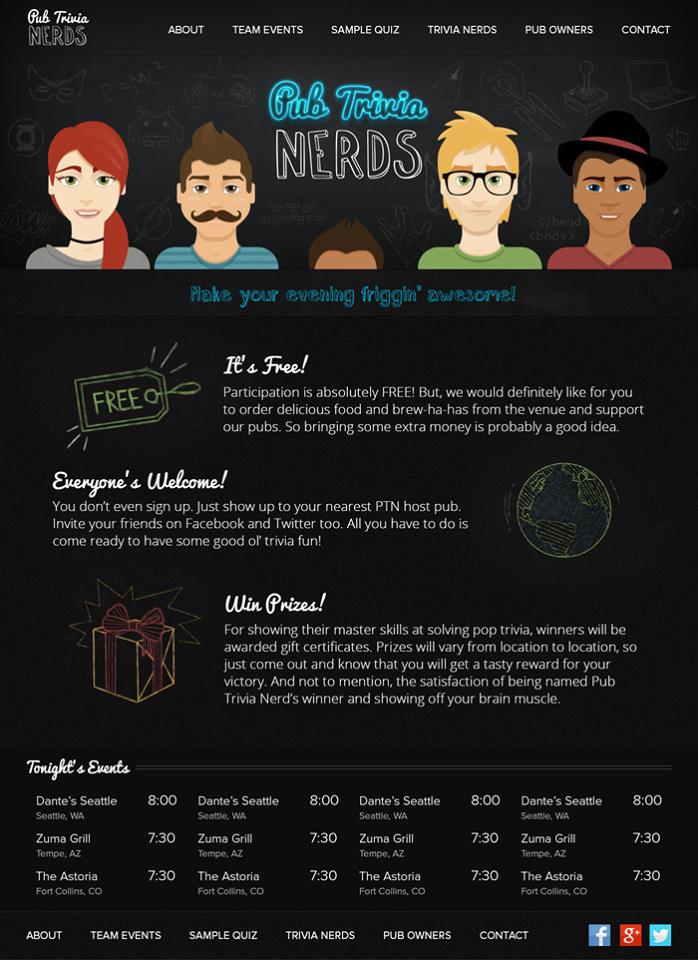 After the re-brand, we changed the campaign and I sold 3 venues right away. The moral of the story is… "you might have to re-brand!" Scrap a whole campaign to get the desired outcome. Not all marketing campaigns are created equal so be sure to track your Return On Investment. Remember, don't be afraid to start over.
For more on Pub Trivia Nerds, check out their new site and new look. (They re-branded again!)